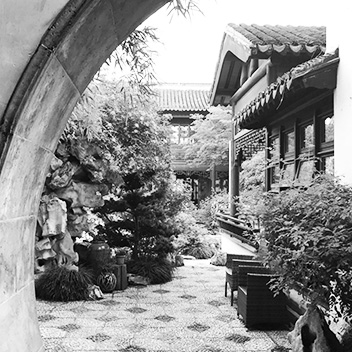 01. Blossom Hill Hotel
Blossom Hill is a special theme hotel on the historic Pingjiang Road that opened to guests in 2014. Formerly the private residence of the Pan family whose generations lived here for centuries, it was regularly visited by renowned scholars and officials making it an attraction for ordinary people. The renovation undertaken to host the hotel was executed following the precepts of Chen Congzhou, a famed expert in traditional architecture and garden design from the 1950s, which helped mediating between preserving its original look and adding modern comfort.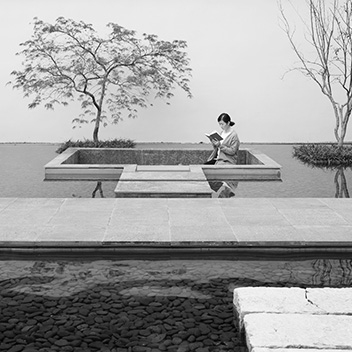 02. Youxiong Apartment
Located in the central area of Suzhou's old city, Youxiong Apartment covers an area of 2,500 square meters. Built in the Qing dynasty, it is a typical Suzhou garden with installations of rocks, small hills, man-made streams, pavilions and pagodas perfectly positioned to allow people to enjoy the beautiful view of the garden from all angles. The design team considers the process of transforming the old house into a modern apartment a walk down history lane or a conversation with the distant past. It was done to particularly resolve the contradiction between ancient architecture and modern lifestyle. More than half of the newly modified area functions as public space – mainly used for recreation and entertainment purpose. This means guests can not only enjoy the comfort of the fifteen guest rooms situated in the original courtyard garden but also relax and feel at home in the additional public space, redefining the idea of home.
B.L.U.E. Architecture Studio
The studio was founded in 2014 in Beijing by Japanese architect Shuhei Aoyama and Fujii Yoko. Aoyama was born in Hiroshima, received a master's degree from the University of Tokyo in 2005, and is currently studying for a doctorate in architecture at Tsinghua University.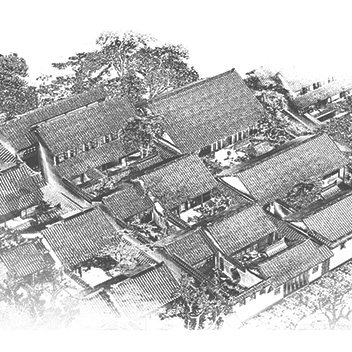 03. First Sight Bookstore
The First Sight Bookstore is located in the former mansion of Pan Linzhao, a merchant living during the Qing Dynasty (1713 AD). Today It is a protected site as an exemplary architecture vestige of the southern regions. The house has undergone multiple functional changes, from being occupied by one single family to becoming co-living space for multiple ones, from residential to manufacturing space, from bedroom to storage warehouse – some of its garden rocks are in the Metropolitan Museum in New York.
In 2011, the Suzhou Municipal Government and private organizations joined forces to protect and restore it. The renovated 2,800 sqm host both travelers and local residents across spaces dedicated to reading, cultural activities, educational training, and public lectures. The bookstore cooperates with UNESCO World Heritage Training and Research Center (Asia-Pacific Region), as a research hub for fostering knowledge around heritage preservation.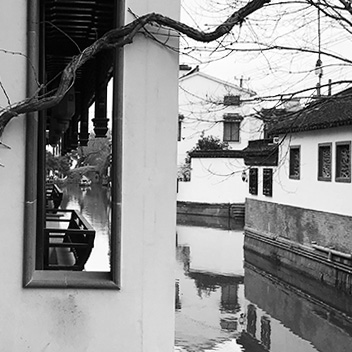 04. Golden Valley Plaza
Golden Valley is the largest mixed-used commercial space on the historic Pingjiang Road, placed at the intersection with Lion Grove Lane, overlooking one of Suzhou's most famous gardens.
Walking through this cluster, one can see unique traces of different periods and planning methods having left traces on this group of buildings. Some are residential, some are offices, and others are used as industrial structures. In the past it was also the site of a well-known silk factory. After 2000, a series of transformations gradually began, the owners combining business and cultural development, targeting local residents, with multipurpose spaces and functions, fostering local business upgrading and a cultural rejuvenation of the services offered to residing communities.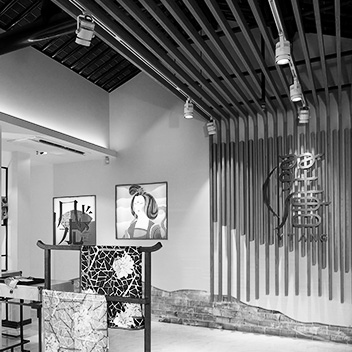 05. Ytang Silk Gallery
YTANG Silk is a shop specializing in traditional craftworks, some with 500 years of history, with expert knowledge of traditional silk weaving methods. The area in which it is located is designed on a typical layout with shops in the front and workshops in the back.
In this touristic district traditional handicrafts shops are the main business – YTANG Silk brings a younger energy and approach to this historic artisanal production redefining its value and forms of consumption. Inbound small-scale ecologies of this kind can assist a transition in the population composition and balance out the touristic influx.
The front-shop/workshop model also favors a different usage ratio of commercial space, encouraging business-owners and employees to reside in the area and so contributing to the making of a new social ecology.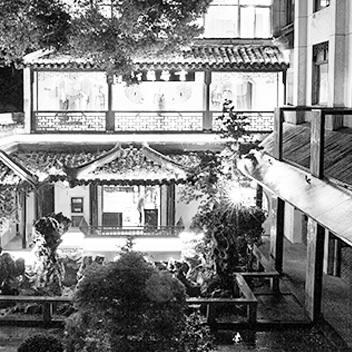 06. Heyen Cheongsam Culture Place
Heyen is a clothing studio displaying classic collectibles, making customized cheongsam and traditional silk dresses in an innovative fashion. The traditional yard it occupies is 266 sqm and combines multiple functions including exhibition area and workshops. In the past, many courtyards in this area were not open to the public and fenced off by towering walls. Thanks to cultural enterprises such as Heyen, these districts are being rediscovered and revitalized.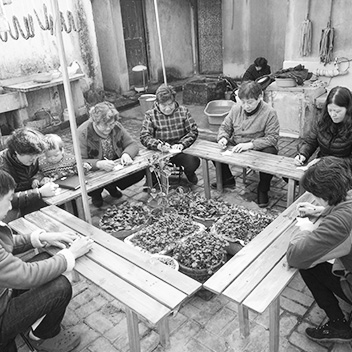 07. Neighbors Well
Dongdayuan No. 5-2 is a common courtyard accommodating 12 households. Among them, six are local residents of Suzhou, the others are out of towners working in the city. Here they share a yard and a well. Although they all have running water, refrigerators and wifi, they still practice the tradition of collecting water from the well, a bonding ritual where neighbors socialize and consume public life.
The residents established a self-organized committee, recommended and elected the "Chief of the Well" who assisted in reestablishing this communal convention – bylaws for its use were subscribed to by all the families including its care and maintenance. This simple custom has helped improving the community's relations.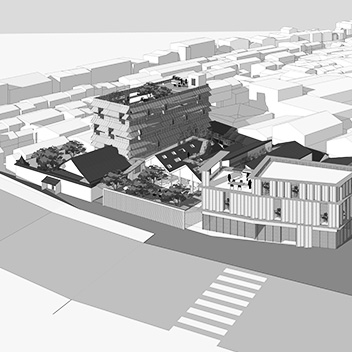 08. Canal Street Market
The Canal Street Market site is centered around former Xinmin Market near Shantang Street in northwestern Gusu District. With the existing canal working as a transportation belt for meat, fish, and produce, the area used to be a very popular wet market before it was relocated per governmental directives to a nearby site in 2016.
Suzhou culture is deeply embedded in its food and dining traditions. This project envisions the realization of a hub connecting different urbanites, both local and non, to include a market, a boutique hotel, restaurants, retail, and outdoor pop-ups. Immersive theatre techniques are borrowed here to develop the planning.
One Design
The studio was founded in 2003 in Shanghai by Bing Bu. It focuses on urban design and research with a cross-disciplinary approach merging architecture, art, product, and theater.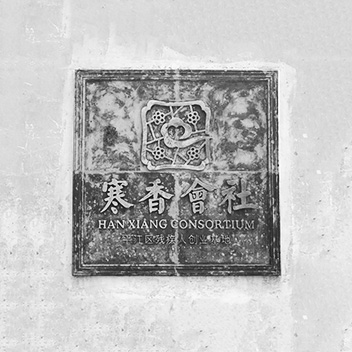 09. Hanxiang Art Consortium
Founded in 2008, the Consortium is a start-up incubator and cultural space for disabled people based in Gusu District. With an area of 194 sqm it was transformed from an old house with a history of more than 100 years. It provides services like art and culture training which mainly include artisanal making – painting, calligraphy, storytelling and ballad singing in Suzhou dialect.
The HanXiang Consortium has a long-lasting experience in providing care services and advising in this sector. The space is constantly being adjusted and a new round of plans has already begun. Except for studios, training areas and exhibition areas, there will also be additional services such as rehabilitation physiotherapy, psychological and career counseling. Over the past few years, some of the students trained here have opened their own studios, some have become teachers of the art club, some others have set up families and settled here.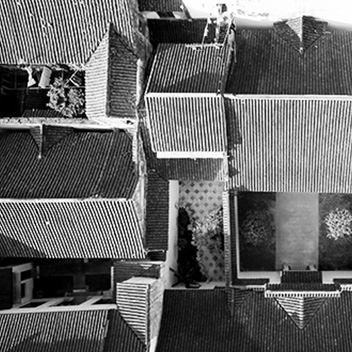 10. Guo Yun Lou Art Center
Guo Yun Lou was once a renowned private library. The owner of the building, Gu Wenbin, was famous for his collection of valuable paintings. The original pattern of five sections compound has been changed over times. In 1973 and 1993, the road was widened, and the yard was reduced to a three sections compound. In 2002, due to the construction of the adjacent expressway, the entire building was dismantled and rebuilt. It was lifted of 60cm and restored according to its original blueprint. Today, the space of Guo Yun Lou is carefully protected and is a space for the display of contemporary art, true to its original use as a site for exhibitions, culture exchanges, and public programs.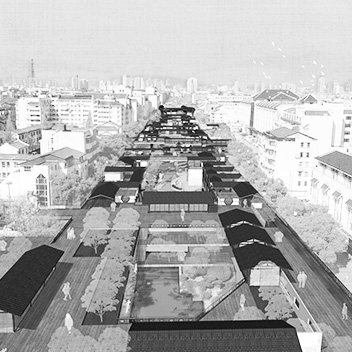 11. Ganjiang Road Research Project
A new proposal for regenerating the Ganjiang Road in one of Suzhou's historical neighborhoods is made by the School of Architecture at Southeast University as a part of their research and development. The area has several problems concerned with heavy traffic, poor accessibility by pedestrians, a dwindling business ecosystem and a lack of public space. The team at the School of Architecture at Southeast University has proposed to redesign the area into a more integrated space for commerce and social activities by adding more elements pertaining to an environmentally friendly urban lifestyle, for example, adding recreational parks, sitting areas and running tracks. In addition, the research team is also considering reorganizing traffic flow and the local road networks. This would help to reduce traffic conjunction and allow easy access for both pedestrians and all kinds of vehicles. However, the goal is to regenerate an urban space without losing the historical area's sense of character. Therefore, historical buildings that were previously demolished would also be rebuilt to showcase the culture of the ancient city and pay homepage to the city's rich history.
School of Architecture of Southeast University
Founded in 1927, the School of Architecture of Southeast University is the alma mater of Chinese world-renowned architects like Wang Shu and Yungho Chang.
9-Town Studio
9-Town Studio was founded in January 2002, with two branches in Suzhou and Shanghai. It practices urban, architecture and landscape design. Zhang Yingpeng is the studio's chief architect and a professor at the School of Architecture of Southeast University.
Cui Juntong / Huang Qiang / Sang Tian / Chen Ting / Yue Kai / Liu Zhixian
Xin Ziyi / Zhao Qifan / Xu Xinhan / Ren Yu / Guan Peng / Sun Jiaxin
Postgraduate Students of Architecture, Southeast University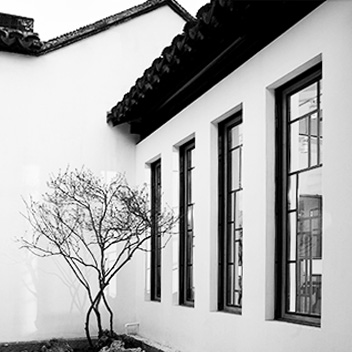 12. Open Pingjiang Project
How do we embrace what is an inevitably technology-driven future of globalization without destroying or compromising our cultural heritage?
It is with this question in mind, the local government of China's southern city Suzhou, has launched a pioneering urban innovation project, the Open Pingjiang Project. Designed by Nexus Institute for Community Research and with the support of Suzhou's Gusu District Municipal Government, the Open Pingjiang Project is calling for experts and talents worldwide to help restore and reinvent the ancient Pingjiang Road. The thousand-year-old road of Song Dynasty is approximately 1.6 kilometre in length and was originally a stone-paved road.
The Open Pingjiang Project pledges to implement the ten inclusive design approaches to help build a sustainable community surrounding Suzhou's Pingjiang Road. It aims to place both individual happiness and collective purpose at the very core of its urban development initiative:
1. Build a respectful and inclusive community
2. Enable self-managed micro-communities
3. Create a smart and green community
4. Transform community landmarks to enrich lives
5. Encourage collaboration between different generations
6. Provide lifelong learning opportunities
7. Supply locally sourced food to support small farms
8. Adapt to the changing needs of communities
9. Develop a hotbed for arts and craftsmanship
10.Mobilize members to design their communities
Learn more by contacting us via email at: eva.xie@bjdw.org